Counting Blessings While Managing Risks and Opportunities
January 3, 2022

Featured
Chat with the Chief
As news headlines amplify weather disasters, challenges to humanity, and division throughout our country and world, a new year provides an ideal opportunity to pivot towards genuine gratitude.
Compared to the drought conditions in the Upper Midwest and western states, along with the floods in the south and northeast, 2021's gentle growing season in central and southern Illinois placed us in the garden spot of America. Overall, above average and some record-setting corn and soybean yields were recorded as commodity markets provided profitable sales opportunities.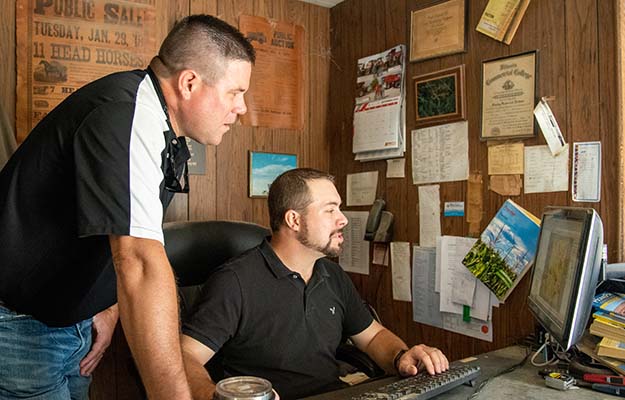 In turn, strong farmland values and historically low interest rates improved farm balance sheets and income statements. We remember too that the most valuable farm assets are family and team members. Even as we inventory a bounty of blessings, it is also a time for strategic conversations with advisory teams as financial risks and opportunities loom.
Managing Inflation & Interest Rate Risk
The Federal Reserve indicates interest rates will likely increase rates three times by 0.25% each in 2022 – plus three more 0.25% hikes in 2023. This is a sharp change from previous expectations of no rate increases for 2022. What had been deemed temporary or "transitory" inflation is now being recognized as more prolonged. Factors like supply chain challenges may continue pushing inflation upward into 2022.
While farmers can't shield themselves from inflation as seen in projected record-high 2022 input costs, they can manage their interest rate risk. Consider locking in these historically low long-term rates in today's uncertain climate. While you may pay more interest at first, the lasting financial benefits to your operation could be substantial. Don't hesitate to contact your FCI loan officer to explore the potential scenarios of transferring variable or adjustable-rate term debt to a fixed longer-term option.
And as you and your family start 2022, know that we count you as one of our cooperative blessings. Regardless of what the next crop year has in store, rest assured FCI remains dedicated to Helping Farm Families Succeed today and tomorrow.