Finding Your Role on the Farm
February 8, 2022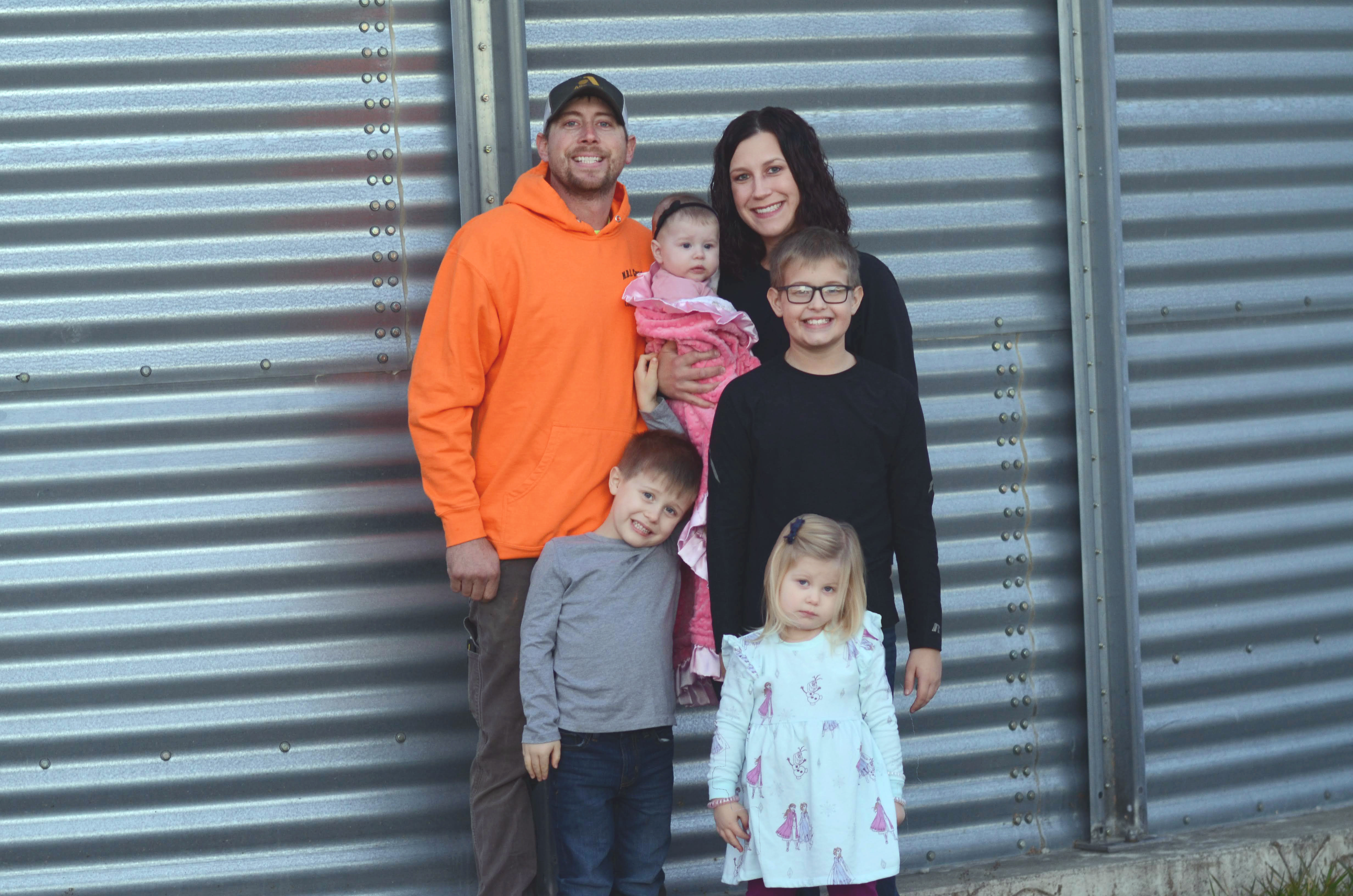 Lydia and Adam Holste, FreshRoots Directors Cup recipients of Effingham County at ages 31 and 35, are raising four children on their fourth-generation grain and livestock farm. With a busy family in a constantly changing industry, the Holstes reflect on changes in their on-farm roles over the years.
Lydia grew up fully immersed in her family's farm. She helped out whenever she could after school and on the weekends, whether that meant driving a tractor or cleaning out grain bins. As she embraced motherhood, her job on the farm shifted to raising the next generation. She now finds herself completing paperwork, managing the family's seed business, and serving as the communication liaison among many more tasks.
Lydia leveraged social media to foster a network of women in similar positions. She finds comfort and peace of mind in this community – reminding her she is not alone.
"It hasn't always been easy taking a step back from the physical farm operations, but I remind myself that my job right now is to be a wife and mother, and it's okay to put them first," said Lydia.
While Lydia has taken a step back from running equipment in the field, Adam's experience is quite the opposite. Growing up around his family's construction business, Adam grew up with dreams to become a farmer. The opportunity presented itself when Lydia's father offered Adam a position on the farm after they were married.
Adam left his family's construction business and joined Wendte Farms with little knowledge about farming. With the guidance of his father-in-law, his roles and responsibilities increased as he gained more experience.
"I feel very privileged and blessed because I'm only going into my ninth year farming and I've ran the planter for five years, and a combine for six. Most kids grow up their entire life wanting to do that," said Adam.
The Holstes have adapted to their role changes and know not to get too comfortable. As their kids grow up and technology evolves on the farm, their roles will shift once again. Lydia and Adam look forward to gaining more responsibility on the farm in the future, and hopefully passing it onto their kids someday with Farm Credit Illinois' help.
"We are building our operation to be able to support our family right now, and in the grand scheme of things, we are growing it for the generations to come. Farm Credit Illinois is making that possible by allowing us the opportunity to continue to purchase farm ground and leave something for future generations," said Lydia.