Farmland Auction Results from Aug. 2021-Jan. 2022
February 7, 2022
Trends in FCI's territory indicate increased sales for larger sums, according to the appraisal team. This listing includes results for 212 different farmland auctions reported since the last results were published in July 2021. These public auctions concluded with successful bids and represented 18,285 total acres in 26 different counties selling for a grand total of $232.4 million with an average price of $12,711 per acre. The highest price per acre was $22,750 for Class A land in St. Clair County; the lowest price per acre was $4,000 for Class C land in Clinton County.

FCI's appraisal team has tracked farmland auctions for many years. As displayed in the below scatterplot chart, both the number of auctions and price per acre have increased in recent years - illustrating current trends.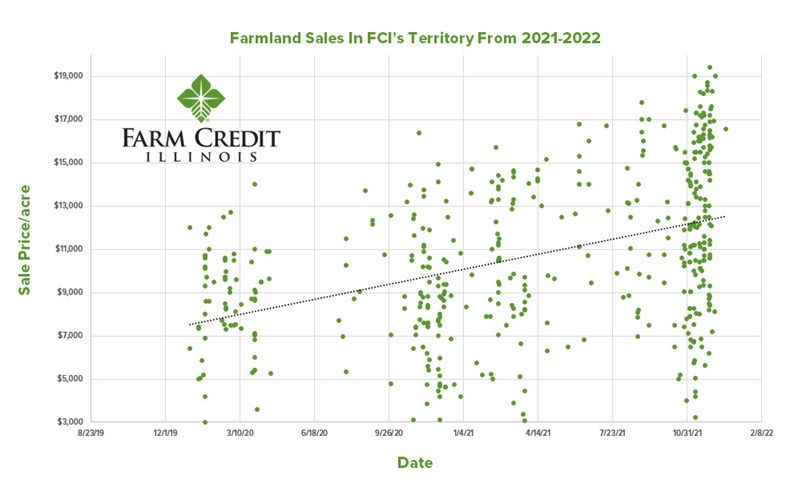 Below are land sales results reported from various farm real estate auctions held in the past six months throughout the Farm Credit Illinois geographical area.