Using Data to Drive Farm Innovation
February 8, 2022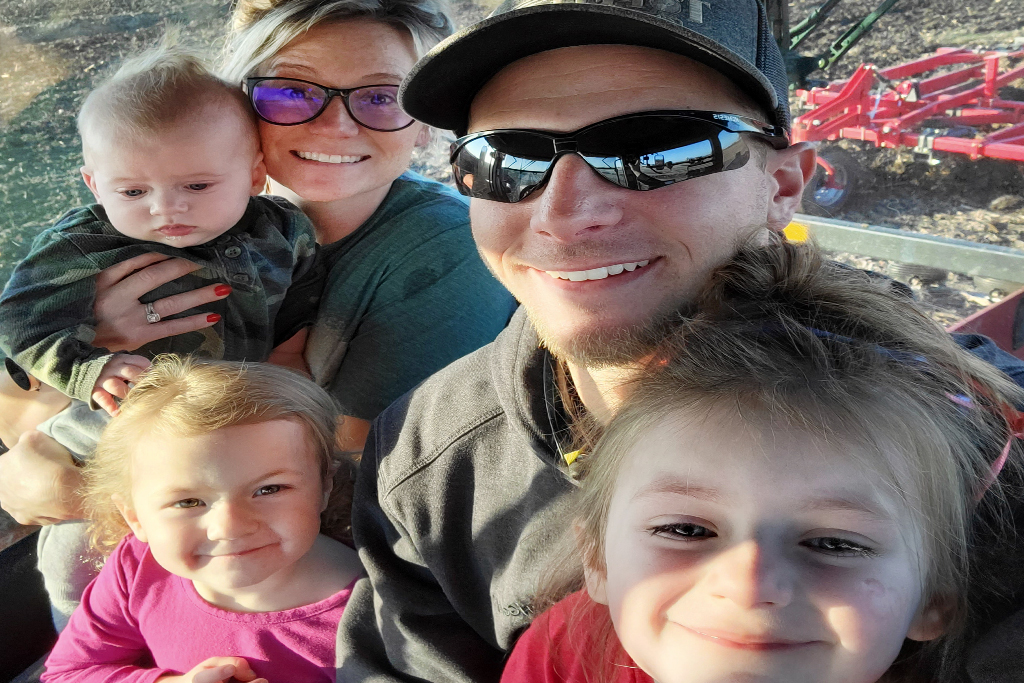 For Michael Yoder, FreshRoots Directors Cup recipient of Moultrie County at age 31, farm data brings confidence to his decisions. It also inspires him to integrate new practices.
Yoder's interest in agriculture sparked at a young age like many who grow up on their family's farm. But it wasn't the promise of operating large machinery that drew him to his nine-year-old career; the problem-solving element of running a farm business attracted him most.
Yoder quickly assumed a management role after joining his father and grandfather full-time on the farm. He thrived when researching a new topic and sought different perspectives from his family's advice to books to learning workshops. After applying his findings, he still learned what worked best – or didn't – on their farm through trial and error.
And that's a lot of responsibility and pressure for a young farmer. Yoder notes it took time for him to accept that he was going to make mistakes. But credits his father and grandfather for allowing him to do so. He found technology – and especially data capturing tools – helped him base decisions on real, practical results.
"The biggest benefit technology has brought to the table is being able to use our actual data to guide me in our management decisions," said Yoder.
Among several innovations Yoder implemented, transitioning some acreage to organic was the most substantial change. Getting certified has taken a lot of hard work and time, but brought both financial and sustainable rewards to the farm. He learned a lot more about agriculture as a whole through this process.
"It's been rewarding to learn and see how everything in the environment interacts and works together. I enjoy being a part of so much innovation and problem-solving," said Yoder.
He also keeps a close eye on newly released equipment and add-ons that will save time and manpower on his farm. Yoder says the Farm Credit Illinois FreshRoots program helps him stay up to date with the latest advancements.
"It's been a big help to get lower interest rates on operating notes through Farm Credit. That's really given me a leg up over the past couple years when opportunities have appeared," said Yoder.