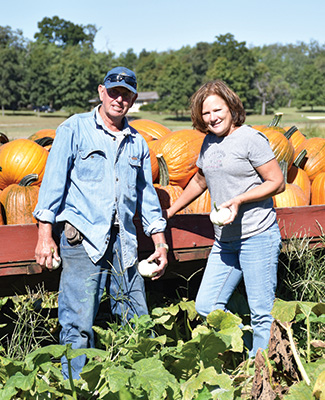 Beardstown Melon Market

11354 Chandlerville Road
Beardstown, IL 62618

Hours of Operation:
July through November
9:00 am - 9:00 pm
Beardstown Melon Market
About us
Besides growing giant pumpkins, we also offer branded pumpkins by special request – a product involving scratching any branded design or message onto a pumpkin in its youth that then heals over and grows with the pumpkin.

We sell produce from our home, to wholesalers, and at two farmers market locations: Beardstown and Jacksonville.
Our Beardstown Melon Market is open July-November from 9:00 am - 9:00 pm.
Products we sell
Our fourth generation farm produces multiple varieties of more than 20 fruits, vegetables, and melons.
We are known most for our:
watermelon
cantaloupe
giant pumpkins - some weighing more than 400 pounds!
sweet corn
eggplant
peppers
tomatoesgreen beans
mums
---