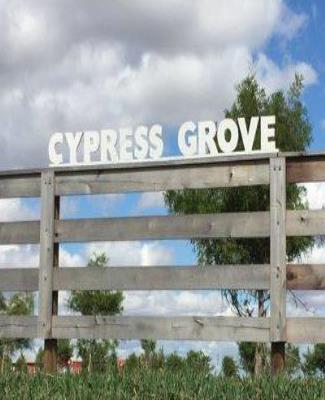 Cypress Grove Farm Store

1414 N 2400 E Rd
Assumption, IL 62510

Hours of Operation:
Saturday 9 am to 1 pm
Or By Appointment
(217) 254-9374 or
(217) 820-0155
Cypress Grove Farm Store
About us
Cypress Grove Farm Store is located on the farmstead of Phil & Carolyn's 80 acre farm located 2 miles west and 2.125 miles north of Assumption IL (1414 N 2400 E Rd).
Products we sell
Cypress Grove Farm Store stocks a selection of local pork, local lamb, and on-farm raised Belted Galloway Beef. All meat cuts are packed in small serving sizes, and vacuum packed in clear plastic.

During the spring, summer and early fall, sustainably grown produce from August Creek Farm is also available for sale at the store.

The store also offers hand-made crafts.
---