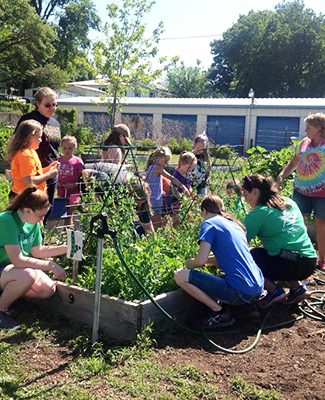 Hamilton County 4-H GIFT Garden and Farmers Market

Corner of Randolph and Jackson
McLeansboro, IL 62859

Hours of Operation:
Daily at the Garden
706 West Market

Seasonally at the
intersection of ILL 142
and Route 14
each Wednesday from
11:00 am to 5:00 pm
(between Subway and
IL Pit Stop)
Hamilton County 4-H GIFT Garden and Farmers Market
About us
We were just recently awarded the Hamilton County Chamber of Commerce Civic Group of the Year Award for superior community service. We have been in business for 4 years and what makes us unique is that all of the fruits and vegetables are planted, cared for, harvested, washed, packaged and marketed by 4-H kids!
Products we sell
We sell all of the common Garden vegetables including, tomatoes, lettuce, cucumbers, peppers, carrots, radishes, cabbage, green beans and sweet corn. We also sell blackberries, raspberries and strawberries.
---