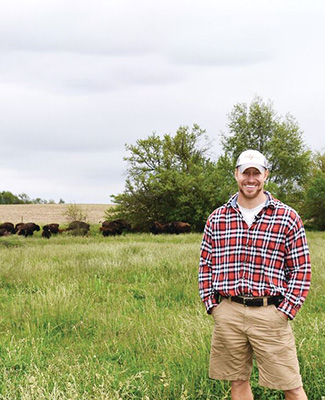 Lieb Farms

Monticello, IL

Hours of Operation:
Contact us directly
to purchase meat by
phone (217) 762-9277
or email us at
farm@liebfarms.com
Lieb Farms
About us
We are a 5th generation family farm based in Piatt County. Josh and Jake Lieb are brothers and partners in the operation. Our dad purchased the farm's first bison in 2000 because of his love of American history. Our herd is now over 40 and we are proud to offer this unique local product in central Illinois. Bison meat is a healthy alternative to beef. Bison tastes sweeter than beef and contains more protein and nutrients with fewer calories and less fat. Read more about nutrition benefits on our website.
Products we sell
We sell 100% natural bison meat. Our bison are grass fed and free of antibiotics and hormones.
---