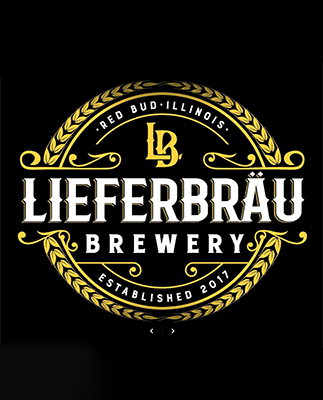 Lieferbrau Brewery

118 East Market Street
Red Bud, IL 62278

Hours of Operation:
Mon: Closed
Tue: Closed
Wed: 4:00 – 10:00 PM
Thu: 4:00 – 10:00 PM
Fri: 12:00 – 11:00 PM
Sat: 12:00 – 11:00 PM
Lieferbrau Brewery
About us
Lieferbräu Brewery is a family-owned and operated craft brewery located in the heart of historic Red Bud, Illinois. Lieferbräu Brewery embodies the same core values that have guided the progress of our family farm over four generations: humility of hard work, pursuit of innovation, appreciation of timeless traditions, and respect of land and neighbor. Using these standards, we strive to craft the highest quality beer to share with our family and friends. Prost! Our building was built in 1888 and has been beautifully restored and renovated. We offer several options for both indoor and outdoor seating. Our beer garden is a great gathering place with family and friends. We are ADA accessible and are family friendly.
Products we sell
Locally brewed German-style craft beers offering 12 varieties on tap. We also have a full rail. We don't serve food, but you may bring in your own or order from one of the great restaurants around us.
---