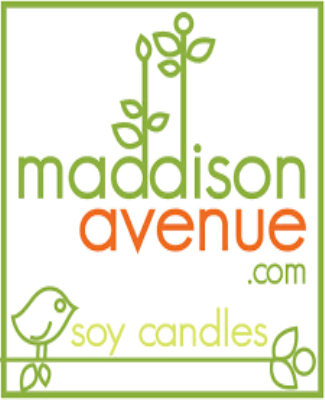 Maddison Avenue Candle Company

6844 North Country Road 2100 E
Charleston, IL 61920

Hours of Operation:
Contact us for more information.
Maddison Avenue Candle Company
About us
We focus on fragrance, burn time, and style and believe our candles are truly in a class of their own. Each of our hand poured candles features a soybean taken from our family farm's harvest each fall. We are able to hand pour 100,000 candles each month using 100% natural soy wax made in the USA. Our fragrances are guaranteed to please because we add only the highest quality fragrance oils, using essential oils whenever possible. Soy candles are non-toxic and non-irritable for those with breathing problems or allergies. They are earth and pet-friendly too.
Products we sell
Handmade 100% soy candles, bath and body products, and home fragrance products. Our soy candles are custom made to order, whether you're looking for a single candle to give your mom, or a new line of candles to sell wholesale.
---