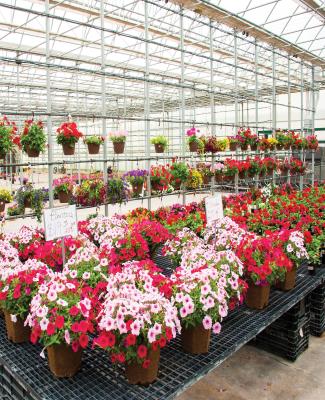 NG Heimos Greenhouses

6627 Route 158
Millstadt, IL 62260

Hours of Operation:
Open year round.
Contact us for details.
N.G. Heimos Greenhouses
About us
Since 1951 the family-owned greenhouses have been growing plants. We now have more than 1,500,000 square feet of greenhouse space and have expanded the varieties we grow. In 2011, we were ranked number 26 on the Greenhouse Grower's list of the Top 100 Growers. Come out and visit us and see it all for yourself.
Open year-round, you can visit our two locations to see the impressive plant quality and selection. In addition to the Millstadt location, we also sell plant in St. Louis, Missouri at Eddie & Park.
Products we sell
We grow florist quality plants year-round in our greenhouses. We sell annuals, perennials, hanging baskets, seasonal selections such as mums and poinsettias, and more.
---