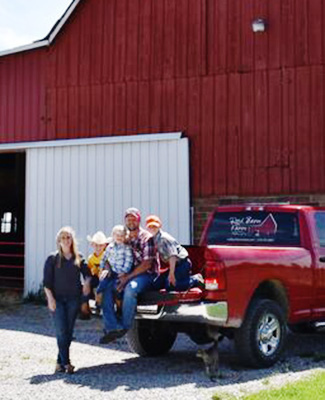 Red Barn Farm Meats

2928 Thole Plocher Rd
Highland, IL 62249

Hours of Operation:
Hours change weekly,
please visit our Facebook
page for current schedule
or contact us to arrange
a time to visit.
Red Barn Farm Meats
About us
All our animals are born and raised on our farm in Highland. We pride ourselves on providing the best care and quality of life we can give to our livestock. They are raised on fresh feed, fresh air, and plenty of space! We raise grass and forage-fed beef and Heritage Red Wattle pork.
Red Barn Farm Meats sells and delivers meat to Highland, Illinois area and surrounding communities such as Edwardsville, Glen Carbon, Maryville, Troy, St. Jacob, Marine, Pocahontas and Greenville. Call us today and try our amazing product!
Products we sell
Grass-fed beef and pork in many cuts including steaks, burgers, brats, and seasonal items.
---