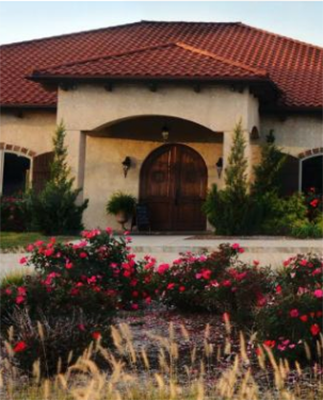 Tuscan Hills Winery

2200 Historic Hills Drive
Effingham, IL 62401

Hours of Operation:
Mon - Thurs: 11 am to 9 pm
Fri & Sat: 11 am to 12 am
Sun: 1 pm to 6 pm.
Closed major holidays
Tuscan Hills Winery
About us
You are welcome to bring your own food or we have a cooler of specialty meats and cheeses and a menu of Italian breads and pizzas. Tuscan Hills Winery is a family and pet-friendly winery with a relaxing, intimate environment and an old world Tuscan feel. From live music, to big parties, to simply enjoying a beautiful day outside on the covered porch, Tuscan Hills Winery is a great destination for those who gather. We hope you have an enjoyable time. Come as our guest, leave as our friend.
Products we sell
We sell 11 types of wine made from Illinois grapes in addition to grapes grown throughout the U.S. We are especially focused on creating well-balanced wines which cover the range from a light, delicate Chardonel, to sweet and fruity blends, to a bold, robust Norton. All of the wines are tastefully crafted and bottled in our wine cellar. Besides our selection of wines, we also offer sangria, specialty craft beers and a broad range of liquor products.
---