Today is March 20, 2019
Find association-wide meetings and events, such as Farm Credit College and also regional office scheduled events such as Member Appreciation dinners, picnics, and outings.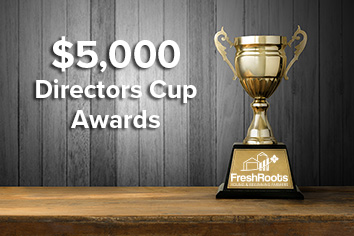 03.31.19
Seeking outstanding applicants for the FreshRoots Directors Cup award. This award is presented by the FCI Board of Directors and celebrates young and beginning farmers committed to continuous learning and intentional living for a brighter future for their farm family business and community.
Deadline to apply: March 31, 2019
View Event