Coronavirus Food Assistance Program
Resource Guide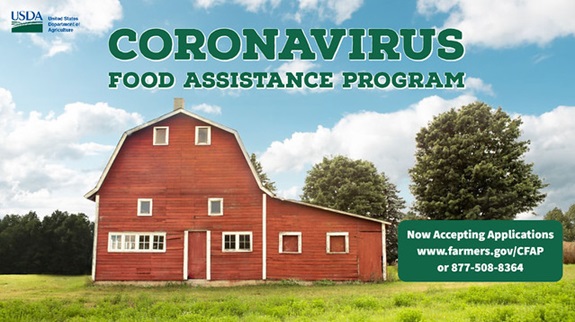 Available through the FSA, the Coronavirus Food Assistance Program (CFAP) provides direct support based on actual losses to farmers whose prices and market supply chains have been impacted by COVID-19. To help farmers navigate this program, FCI compiled details, requirements, forms, and application links in one place.
Your local FSA office is accepting applications now through August 28, 2020.
USDA Fact Sheets & Video:
Applications & FAQ's:
Calculator Download: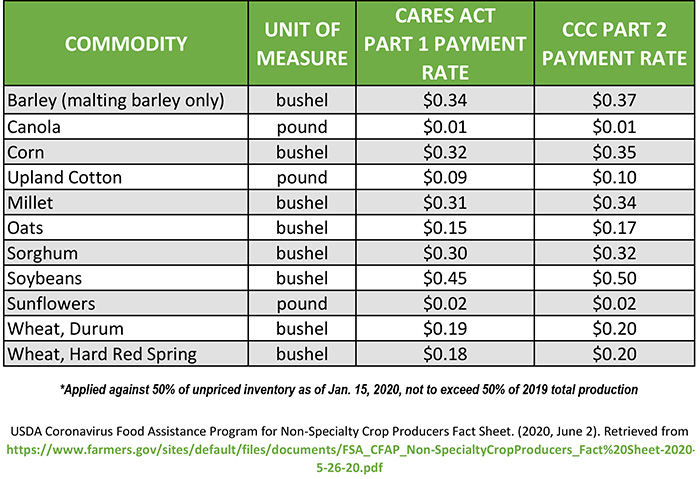 Corn Payment Example:
2019 Total Production = 100,000 bushels
100,000 bushels x 50% = 50,000 bushels
Had 40,000 bushels still unpriced Jan. 15, 2020
Eligible production = 40,000 bushels
(lesser of 50% of total production or unpriced inventory as of Jan. 15, 2020)
40,000 bushels x 50% = 20,000 bushels for payment calculation
CFAP 20,000 bushels x $0.32 = $6,400

CCC 20,000 bushels x $0.35 = $7,000

Resulting total payment = $13,400

1st Payment: $13,400 x 80% = $10,720
Potential 2nd and Final Payment: $13,400 - $10,720 = $2,680

*Example provided by Farm Credit Illinois crop insurance
For livestock payment details, visit the UDSA CFAP Resource Page and find a Payment Calculator at the bottom on the page, under Resources.
Special considerations:
One-time submission opportunity

Not first come, first served
Applications accepted through Aug. 28, 2020
Penalties for misreporting may apply, so producers should provide the most accurate inventory information possible

All supporting documentation required by FSA must be submitted within 60 days of the CFAP application signature date

New entities should be aware of all documentation requirements prior to signing CFAP application
Contact your local FSA office for more information
Additional CFAP Marketing Contract Eligibility guidelines from the USDA: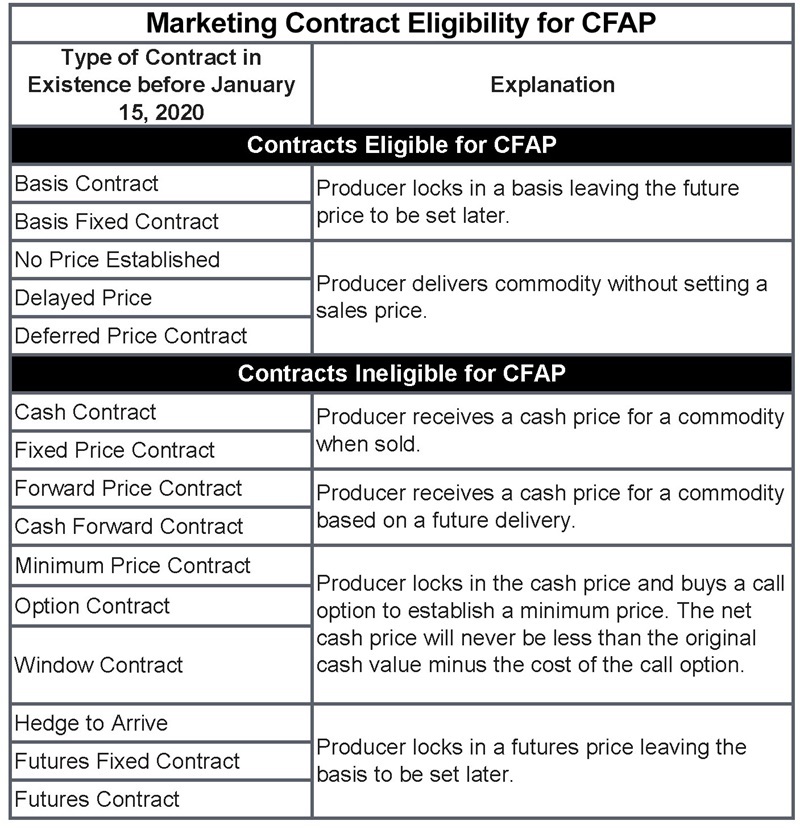 USDA Coronavirus Food Assistance Program FAQ. (2020, June 2). Retrieved from https://www.farmers.gov/cfap/faq

Contact your local FSA office for more information.