Adjust Financial Projections to Reflect Today's Realities
July 8, 2020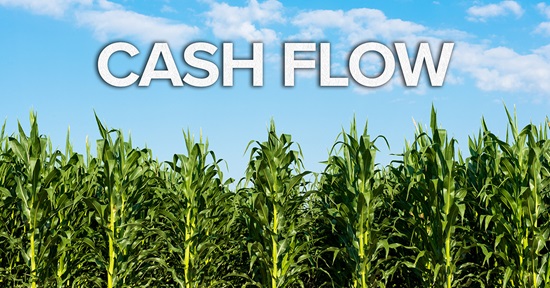 When creating year-end cash flow projections, no one could have predicted today's realities. With dramatic price changes and beneficial government assistance programs, adjustments likely need to be made to your farm's 2020 income expectations.
An up-to-date cash flow statement can be used throughout the year. Proactively adjusting projected figures to actual figures will help you make informed decisions heading into harvest and year-end planning.
Now that crops are in the ground and fertilizer and pesticides are being applied, many input costs and other outflows are known. On the flip-side, many inflows are starkly different.
Consider how the following circumstances have impacted your farm's income and how you may need to adjust your cash flow.
Financial Relief Resources

Did financial relief resources from the U.S. government such as the Economic Injury Disaster Loans (EIDL) or Paycheck Protection Program (PPP) supplement farm expenses or allow you to pay financial obligations? Consideration should be given if funds received from these programs require repayment or will be forgiven.

Crop Insurance & USDA Support

How did variable weather during planting season impact your certified planted acres and crop insurance guarantees? Will you have any prevented planting acres?

Based on actual crop insurance guarantees, how many bushels of new crop sales have you forward marketed? On a monthly cash flow, enter this revenue for the delivery month.

Did you suffer losses due to market or weather disruptions and apply for the Coronavirus Food Assistance Program (CFAP) or Wildfire and Hurricane Indemnity Program-Plus (WHIP+)?

Crop Revenue Expectations

With the volatility of commodity markets, along with variability in growing conditions, it is likely your crop revenue projections can be updated.
Farm Credit Illinois offers free financial statement templates for download to help you understand your business' financial standing through an annual cash flow statement. Learn more about the components of a cash flow statement Here.