2014 Crop Yield Results for FCI's Territory
March 5, 2015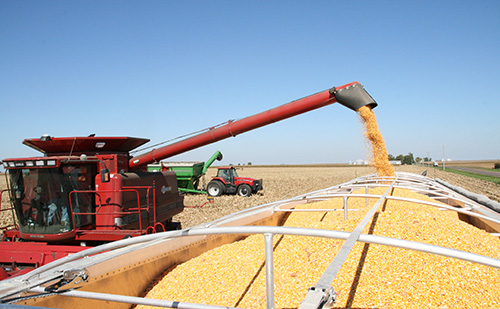 2014 Crop Yield Results for Farm Credit Illinois
Illinois Farm Bureau's March 2, 2015 edition of FarmWeek published information recently reported by the National Agricultural Statistic Service on the 2014 corn and soybean yield and production for all Illinois counties. The statewide information has been broken down for the 60 counties of the Farm Credit Illinois territory
(see above link). The corn yield average for the FCI counties was 200.9 bushel per acre, just fractionally above the state average of 200. The soybean average was just below the 56 bushel per acre state average at 55.1.
Both the highest producing counties in the state for each commodity; Macon at 236 bu./a for corn and Piatt at 69.2 bu./a were in the FCI territory; while Johnson County had the lowest average yields in the state for both.