2015 Focus on Farming photo calendar
July 30, 2014
Calling for photo entries for 2015 Focus on Farming Photo Calendar.
PHOTO ENTRIES DUE SEPT 1, 2014. ENTER TODAY!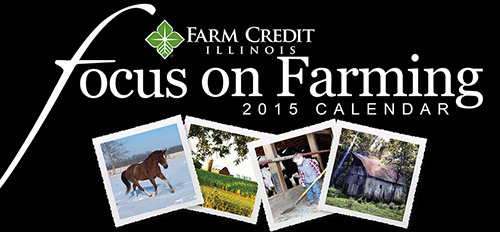 Your photo could be selected to appear in our 2015 calendar. Submission deadline is September 1, 2014. As soon as a photo is submitted, we upload it to our Farm Credit Illinois Facebook page. While checking out all the entries, be sure and "LIKE" your favorites. Facebook "LIKES" will be considered in the selection process. "LIKES" will be collected until September 8, 2014. A committee of judges will select the winners mid-September, and they will be contacted shortly afterwards. So dust off your cameras and get to "shooting". Show us agriculture and rural life at it's best!
One photo per entry form, but you can submit up to 10 entries.
Entry Form (contest closed)