Get to Know Brian Koster - FCI's Newest Credit Team Member

November 30, 2018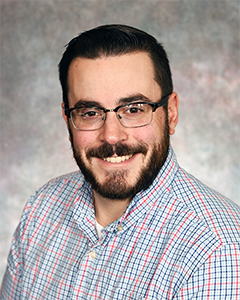 Brian Koster, of Decatur, joined the credit services division Nov. 5 as a vice president for the large and agribusiness team based at the financial cooperative's central office in Mahomet. Brian was raised in Macon County and graduated from Mt. Zion High School before receiving a bachelor's degree in finance from Illinois State University.
What do you value most about living and working in Rural America?
The people in rural Illinois are hardworking, friendly, and honest. This segment of the population is often overlooked. FCI's mission is to provide farm families with the resources and guidance needed to grow and pass their business down to future generations.
Where did you work before joining FCI?
I previously worked for two years as a credit supervisor at Heartland Bank in Bloomington and for three years as a merchandiser at ADM at Taylorville.
What's one thing people would be surprised to learn about you?
As part of a previous job, I read the farm markets report on an FM station in Aledo.
What trip is most memorable for you?
I went to Colorado last summer and am going to Germany next summer for my honeymoon.
Share
Download