Get to Know Lisa Goudie - CSD's Newest Team Member
December 2, 2019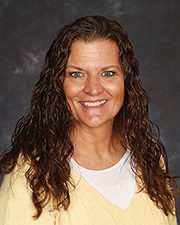 Lisa Goudie of Mahomet began Dec. 2, as a loan operations specialist in the credit services division based at the financial cooperative's central office in Mahomet.
Where did you work before joining FCI?
For five years, I worked as a retail loan production manager at Busey Bank in Champaign. Before that, I studied at Indiana State University and graduated from Champaign Centennial High School.
What drew you to FCI?
FCI's reputation for a family-like culture. As soon as I interviewed, it felt like home.
What's one thing people would be surprised to learn about you?
I have a passion for running and have completed 10 half marathons.
Share
Download