Get to Know Heather Dunn – Paris' Newest Team Member
June 17, 2019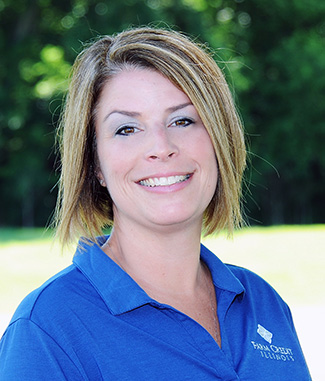 Heather Dunn of Paris started June 17, as a vice president of lending based out of the Paris regional office, serving farm families and rural landowners in Clark, Coles, and Edgar Counties.
What interested you in a career at FCI?
I was raised in Coles County and graduated from Paris High School before earning a bachelor's degree in accounting from Indiana State University and becoming a certified public accountant.
Joining FCI allowed me to use my financial background and family farming background to help our community thrive. I worked previously for 16 years at Cargill in Paris, most recently as a senior accountant.
What is one thing people would be surprised to learn about you?
While I did not grow up on a farm myself, my grandpa was a farmer and my husband's family currently farms. My other grandpa was a CPA in Paris. This role is a perfect mixture of both my grandpas.
Share
Download