Get to Know Seth Bradley – Finance's Newest Intern
May 13, 2019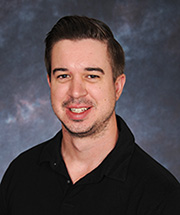 Seth Bradley of Savoy began May 13, as a finance and reporting intern based at the cooperative's central office in Mahomet.
What brought you to FCI?
I was raised on a livestock farm in Champaign County, so I have always had an interest in agriculture. Previously, I worked as an assistant branch director at the University of Illinois Community Credit Union in Champaign after earning a bachelor's degree in accounting from Colorado State University online. This was an opportunity to get back into the agricultural industry.
What does Helping Farm Families Succeed to you?
Growing up in a small farm, I have a first-hand understanding of perseverance. To me, FCI's core purpose of Helping Farm Families Succeed means being in their corner by providing resources to ensure goals are achieved.
Share
Download