Get to Know Jerry Cook – FCI's Facilities Manager
May 13, 2019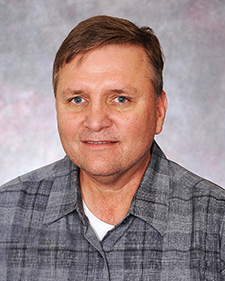 Jerry Cook of St. Joseph started May 13, as a facilities manager at the financial cooperative's central office in Mahomet.
Where were you before joining FCI?
I worked for the University of Illinois at Urbana-Champaign for 22 years, most recently as the facilities manager of Loomis Lab.
What do you value most about living and working in Rural America?
I grew up in Michigan on my family's grain farm. Whether it's there or here in central Illinois, there is always a sense of community.
What's one thing people would be surprised to learn about you?
I am a volleyball official for the IHSA State Finals and am child number seven out of nine
Share
Download