Get to Know Ryan Fisher – Business Intelligence's Newest Team Member
November 4, 2019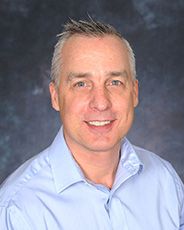 Ryan Fisher of St. Joseph started Nov. 4, as a vice president of the business intelligence based at the financial cooperative's central office in Mahomet.
Where did you attend college?
I received a bachelor's degree in agricultural and consumer economics and a master's degree in business administration from the University of Illinois at Urbana-Champaign. I was raised in Champaign County and graduated from St. Joseph-Ogden High School.
What interested you in a career at FCI?
I enjoy the member-owner structure of the Farm Credit cooperative. Plus – coming from a family of farmers – I am excited to serve farm families in this new role.
Prior to joining FCI, I worked for 10 years as a vice president of finance and accounting at the University of Illinois Credit Union in Champaign.
If you had to pick one job on the farm to do full-time, what would it be?
When I was a child, I walked beans for my grandfather. I know farmers don't walk bean as much anymore and that it isn't the most glamourous job, but I loved being able to connect with my grandfather and father during those hot summer days. So, I'd choose walking beans with my own kids.
Share
Download