Get to Know Ashia Lauer – Lawrenceville's Newest Team Member
September 30, 2019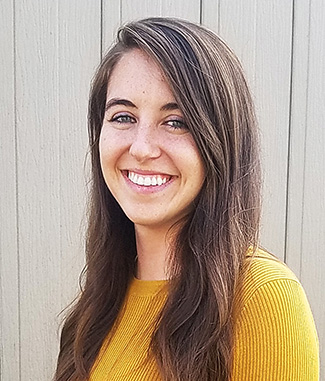 Ashia Lauer of Bridgeport began Sept. 30, as a sales and service specialist in the Lawrenceville regional office. The Lawrenceville office serves farm families and rural landowners in Crawford, Lawrence, Richland, and Wabash Counties.
What do you value most about living and working in Rural America?
I've spent my whole life in Rural America, growing up in Lawrence County and now living with my family in Bridgeport. I enjoy the community feel of living and working with your neighbors like you do at FCI – you develop a strong relationship with not only the farmer, but their families too.
What interested you in a career at FCI?
Simple – the culture. The people here in the regional office and throughout the Association have welcomed me with open arms since day one.
Before joining the team, I received an associate's degree in agribusiness from Vincennes University and worked the past three years for Nutrien Ag Solutions in Hatfield, Ind. as an administrative coordinator.
Share
Download