Get to Know Tim Langen - Taylorville's Newest Loan Officer
August 5, 2020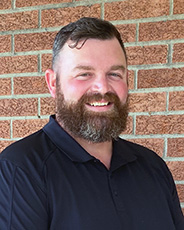 Tim Langen began Aug. 5, as an assistant vice president of lending in the Taylorville regional office. The Taylorville office serves farm families and rural landowners in Christian and Montgomery Counties.
What brought you to FCI?
I lived and worked throughout the United States before returning to my hometown of Litchfield. I worked for two years as a warehouse delivery manager for Robinson's Feed Store and two years as an operations manager for Furniture Row in Amarillo, Texas. I also worked for three years as an operations technician at Dow Agrosciences in Kaumakani, Hawaii.
A career at FCI interested me because it allows me to do everything possible to give farm families a chance to not only survive, but thrive in today's challenging markets.
From where did you receive your education?
I grew up on my family's Montgomery County grain farm and graduated from Litchfield High School before receiving a bachelor's degree in agribusiness and economics from West Texas A&M.
If you had to pick one job on the farm to do full-time, what would it be?
I would operate the combine at harvest. Watching grain flow into the head after a rough year is very satisfying.
What's one thing people would be surprised to learn about you?
I lived and farmed in Hawaii for 3 years.
Share
Download