Get to Know Jessica Hoelting – Jacksonville's Newest Team Member
February 18, 2020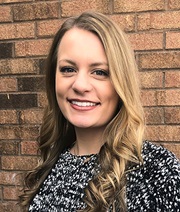 Jessica Hoelting started Feb. 18, as an assistant vice president of lending at the Jacksonville regional office, serving farm families and rural landowners in Cass, Morgan, and Scott Counties.
Tell us about yourself.
I was raised in Moscow Mills, Mo., and graduated from Troy Buchanan High School before receiving a bachelor's degree in agribusiness management from the University of Missouri with minors in agriculture education and personal financial management services.
What interested you in a career with FCI?
I had experience working within the Farm Credit System as an intern for FCS Financial in Jefferson City, Mo., and CoBank in St. Louis. After college, I was looking for an opportunity in the agriculture industry that challenged me.
What does Helping Farm Families Succeed mean to you?
To me, FCI's core purpose mean making sure that members can operate to the best of their abilities and that those farm families are able to carry on for generations to come.
Share
Download