Get to Know Halle White – Marion's Newest Team Member
January 2, 2020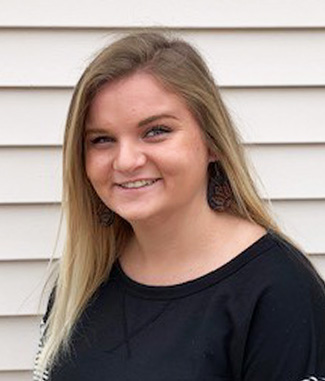 Halle White of Galatia began Jan. 2, as a loan processing specialist at the Marion regional office, serving farm families and rural landowners in Alexander, Gallatin, Hardin, Jackson, Johnson, Massac, Pope, Pulaski, Saline, Union, and Williamson Counties.
From where did you graduate college?
I graduated from Crab Orchard High School before receiving an associate's degree from John A. Logan College and a bachelor's degree in agribusiness economics from Southern Illinois University Carbondale.
What drew you to FCI?
The company's culture and strong community involvement coupled with my background in agriculture interested me in a career at FCI. I was raised in Williamson County on a livestock farm and in high school I traveled across the country with the Illinois High School Rodeo Association and met people from all over the world. These experiences heightened my appreciation for the rural lifestyle and I look forward to serving rural communities and farm families with FCI.
If you had to pick one job on the farm to do full-time, what would it be?
I have a passion for agronomy and scouting issues in the field.
Share
Download