Get to Know Kile McKee – Paris' Newest Team Member
June 1, 2020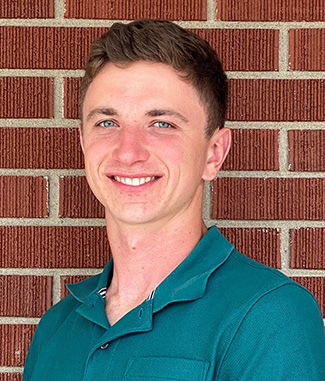 Kile McKee of Chrisman began June 1, as an assistant vice president of crop insurance based in the Paris regional officer, serving farm families and rural landowners in Clark, Coles, and Edgar Counties.
Tell us about yourself.
I grew up on my family's Edgar County grain and livestock farm and graduated from Chrisman High School. I then received a bachelor's degree in agribusiness management from Purdue University. Prior to joining FCI, I interned with Farm Credit Mid-America with the retail credit operations team based in Louisville, Kent., and for Nutrien Ag Solutions with sales based in Metcalf.
What interested you in a career at FCI?
FCI has a family environment. Every employee here is willing to go above and beyond to help members succeed. Whether we help with financial support crop insurance, or resources they need to achieve their goals.
If you had to pick one job on the farm to do full-time, what would it be?
I would ride the rack behind the baler; strictly riding the rack though. I would only stack hay in the barn as a part-time employee for exercise. I would like to retire and drive the grain cart someday.
Share
Download