Get to Know Chelsea Reeves – Highland's Newest Member Service Specialist
September 21, 2020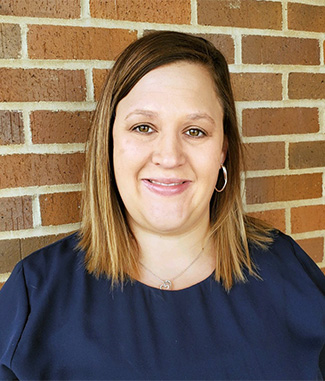 Chelsea Reeves of Greenville began Sept. 21, as a member service specialist at the Highland regional office, serving farm families and rural landowners in Bond, Madison, Clinton, and Washington Counties.
Prior to joining FCI, where did you work?
For 10 years, I worked as an agriculture literacy coordinator for Madison County Conservation, Ag Resources, and Environmental Education (CAREE) in Edwardsville.
When a position opened at Farm Credit Illinois, I was interested in pursuing a career here because they have a welcoming approach and understand the importance of family farms.
What do value most about living and working in Rural America?
I was raised on my family's Bond County livestock farm and graduated from Bond County Community Unit #2 High School. I learned the joy of getting to know your neighbors like they're your family.
In college, I earned a bachelor's degree in agribusiness economics from Southern Illinois University Carbondale and a master's degree in public administration and policy analysis from Southern Illinois University Edwardsville.
Share
Download