Four Strategies to Build Your Farming Operation
April 7, 2021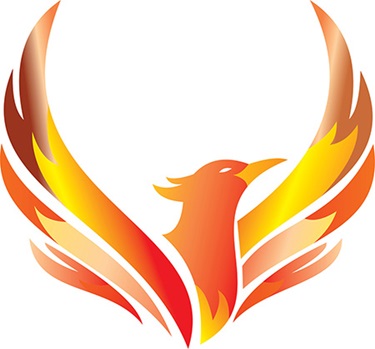 The COVID-19 pandemic has been described both as a black swan and a gray rhino. Those calling it a black swan event think the pandemic was unpredictable. Others who have used the term gray rhino think the threat was probable but neglected. Regardless of the nomenclature, finding the ability to rise up from the pandemic is now on the agenda for many business owners. Let's examine the four P's - strategies and tactics that may prove useful in the regenerative state of your business and help you find your phoenix.
Pivot
The ability of a business to quickly pivot, regardless of macro and micro events, will be the call to order. Trade, government policy, and global economics will create an environment with a surprise around every corner. Producers with high business acumen will build a cushion and develop a business plan where they can quickly pivot, strategize, and capitalize on opportunities or block adversity. Maintaining extra financial liquidity and flexibility in the marketing and risk management plan and developing an operational plan with a degree of agility will require critical thinking.
Planning
A good, old-fashioned business planning exercise can provide a roadmap in finding your phoenix. This could include doing a SWOT analysis to identify internal strengths, weaknesses, external opportunities, and threats. A SWOT analysis could also benefit other enterprises and organizations you are involved in. Engage your lender, crop or livestock consultant, peer, or a team of advisors to provide strategic and tactical thinking either in-person, online, or using a hybrid approach.
Projections
Setting aside time to develop financial projections is essential more than ever before. Projections are approximately 80% of a business plan when considering production, marketing, finance, and operational management. Projections are analogous to a successful sports professional who visualizes outcomes through techniques. They can provide a visualization of possible outcomes and scenarios with adjustments in production, cost, and prices. This can provide a method of determining plans A, B, C, and D and the resources and commitment needed in the short and long-run to place the outcomes on the positive side of the ledger. This visualization can be instrumental in prioritizing capital expenditures, minor or major capital expansion, or the basic business needs and wants.
People
Finding your phoenix in business requires examining the people part of the equation. Required reading for any business owner or manager is the book Good to Great by Jim Collins. Productive people with the right competencies, whether it is the CEO, manager, key employees, team members, or advisors can take your business from good to great.
It's critical to communicate the responsibilities, expectations, and outcomes to your team, and hold them accountable by creating goals with clear timelines. Top-level leadership, front-line staff, and family members should all be on the same page.
The gap
between financial and business performance will widen during this decade. The ability to plan and have strategies to pivot will be a top priority. Visualizing possible outcomes with projections, regardless of the macro and micro business climate, can provide the formula for success. Having the right people in your business who can execute and be accountable for actions will be one of the main drivers to finding your phoenix.