Phishing Attacks - A Scam Prevention Guide
August 5, 2021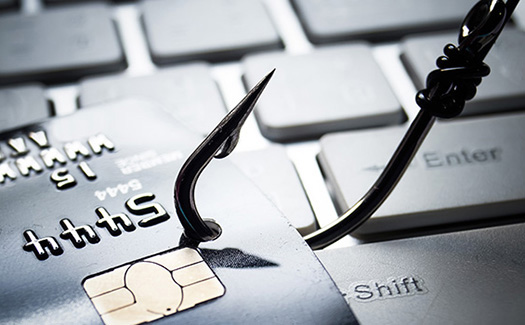 Have you ever received suspicious emails asking you to verify your identity? Or perhaps you have received text messages with a link to access a bonus pandemic stimulus check? Regardless of the form phishing attacks come in, they are unavoidable in this technology age, especially in the past two unprecedented years. Phishing hackers tend to use scare tactics as bait, and what better bait than the global pandemic? These five helpful tips can help you protect your personal and farm business information from one of the most common online threats:
Learn How to Identify Phishing Attacks

Email or text message attacks often have similar qualities and impersonate a company you're familiar with. The message may duplicate the image or name of a company, or even an employee. It may include graphics and sites that are visually similar to a real business, promote gifts, or notify you of the loss of an existing account. It also might ask for your password or personal information, which a legitimate company would never request via email or text.

Never Click on Links Included in Emails or Texts

Do not click on links attached to emails or text messages, as doing so may lead you to a fraudulent website with the intent of stealing your personal information.

Enhance and Update Your Computer's Security System

While good judgement alone can help prevent you from being scammed, it's also important to invest in reliable antivirus software to block phishing attacks.
Additionally, make sure that you consistently install new updates on your computer's operating system and web browsers when available.

Confirm a Website Is Secure Before Entering Personal Information

"Safe" sites begin with "https://" and have a closed lock icon in the browser – check for these things before entering sensitive data into a website.

Consistently Check Your Bank Accounts

Checking your bank account on a regular basis can help you quickly identify any irregularities in your online transactions. If you notice suspicious activity, act fast and contact your bank.
While you may think phishing attacks are easy to identify and you would never fall prey to a scam yourself, always stay vigilant. The highest cause of successful phishing attacks worldwide is human error. Remember it's always better to be safe than sorry; if you have doubts about the credibility of an email or text, don't risk it.
Sources and more information:
Don't Miss our 10 tips to Prevent Phishing Attacks - Panda Security
17 Shocking Phishing Statistics You Need to Read in 2021 (digitalintheround.com)